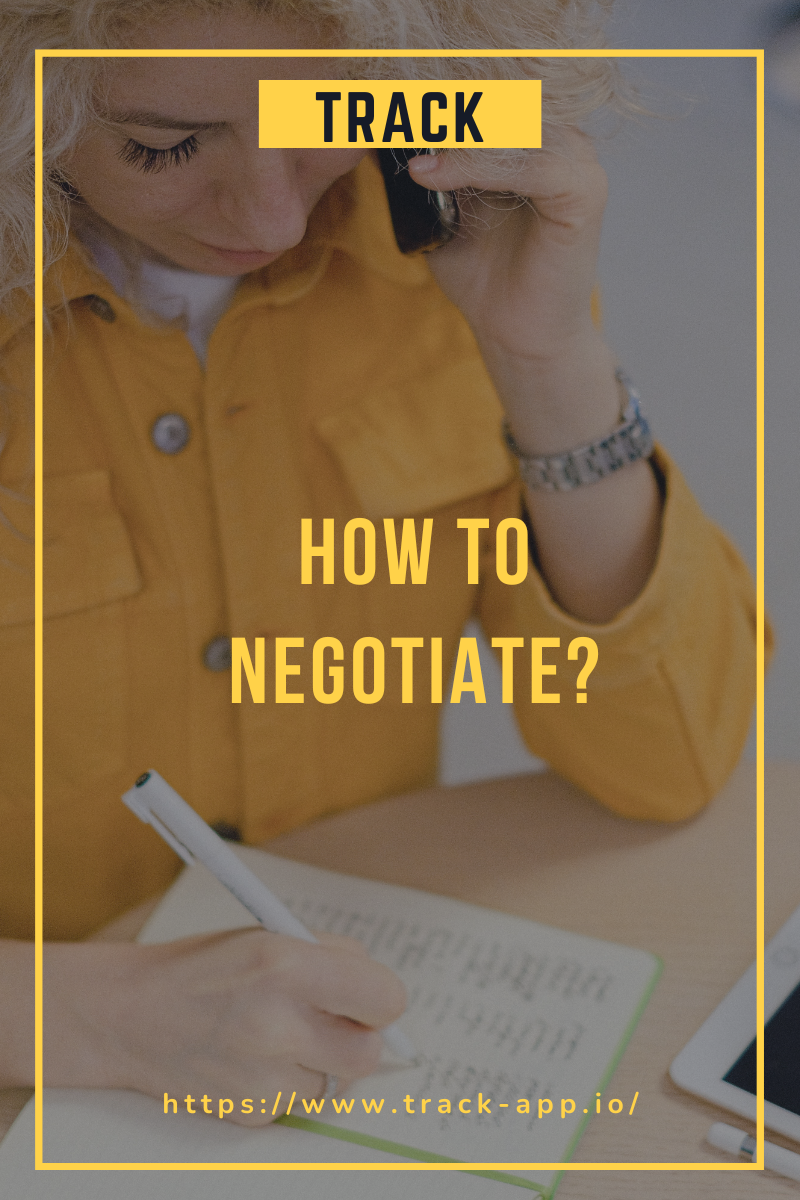 As an entrepreneur, craftsman or self-employed, your income is by nature irregular, unlike employees. And you quickly realize that the contracts you sign with your clients have a direct impact on your remuneration. It is the reason why the negotiation in your sales process is a fundamental element for the proper functioning of your activity and your business. In B2B, there are almost no rules except the law of supply and demand, the monetary value of your product or service is equal to your ability to negotiate. It is this last point that we would like to address today to give you the keys to a successful negotiation. We are not going to give you FBI-type techniques, etc. (see Christopher Voss's book, Never split the difference) here, but rather simple tips to gradually improve your confidence and get the best deals.
First of all, it is necessary to situate the context, are you a supplier or a customer of the service. Track users can use their CRM in both scenarios thanks to the activities
As a Supplier​
As the supplier of the service or product, you are the seller. Your objective here is to sell at the highest price, meaning with the best margin. Beyond the quality of the product and the arguments that you would give to the customer, the first step is to know as much as possible about the context of the customer:
Current suffering without having your product
Budget that the client is able to pay (here the idea is to find out what the customer has been able to pay in the past for similar services or products)
The more contextual information you have upstream, the more you will be able to offer and negotiate at the fairest price. During the negotiation phase itself, the idea is to play on the levers, show the customer what he has to gain with your offer and to lose by not taking it.
PS: note all interactions with your customers during the negotiation phase in Track. All the members of your team will know much as you on the context of the customer.
As a Customer​
As a customer, when you are the buyer, the main negotiating lever is competition. Thanks to this, you will first be able to know all the offers on the market both in terms of quality, capabilities and in terms of price. Here, the idea will be to ask the supplier you want to work with to match the cheaper offers of competitors who offer the same product or service.
Same here, the idea will be to keep track of all these exchanges in the Track app by contact thanks to the activities
To summarize​
As a seller:
We need to kearn as much as possible about the client's context in termes of purchasing capacity
We use levers such as the benefits of the product/service
As a buyer: